Are you missing teeth? Don't be embarrassed by your smile any longer. Implants are a natural looking permanent solution to your missing teeth.
Dental implants are virtually indistinguishable from your natural teeth and they are the perfect solution for a variety of problems caused by missing teeth such as:
Difficulty chewing
Difficulty speaking
Bone loss in the area of the missing tooth
Tipping of the teeth on either side of the missing tooth into the empty space
Over eruption of the tooth in the opposing arch
Increase risk of periodontal disease and cavities
Reduced sense of taste from denture material
Sore spots and inconvenience of poorly fitting dentures
Reduced self esteem and confidence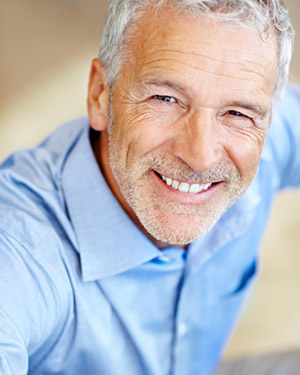 An implant is a metal post, usually made of titanium that is surgically inserted into your jaw bone that acts as an artificial root. A replacement tooth, called a crown, made of porcelain, is then securely attached to the implant. This allows the tooth to look and feel natural.
Dental implants can replace a single missing or broken tooth by supporting a crown or replace several missing teeth by placing an implant supported bridge. If you are missing all of your teeth, you can replace them with an implant supported bridge or an implant supported denture.
Contact us today for your implant consultation.
Bridge versus Implant:
Ridge Preservation After Tooth Loss:
Implant surgery
Implant supported bridge
Implant supported denture
Missing tooth sequelea