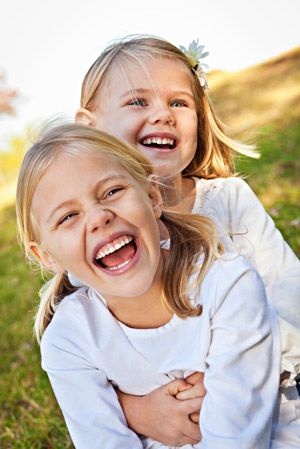 The first thing you will do when you arrive at the office, if you haven't already done so, is fill out a medical history form. Once taken into the treatment room we will review your medical history with you. We will do a complete examination of your teeth and gums (periodontal tissue), evaluate your jaw joints, take any necessary x-rays, examine your bite and perform an oral cancer screening. Children under the age of 18 will receive a scaling, polishing and fluoride as necessary and adults will be given an appointment date and time to come back with one of our Registered Dental Hygienists for their scaling and polishing.
If your dentist has prescribed any treatment, we will explain the treatment to you and schedule your next appointments to have your prescribed treatment completed.
If you have dental coverage through an insurance company feel free to bring your booklet outlining your coverage to your appointment and we will be happy to assist you in understanding your entitlement. Please remember that you are responsible for your account at Dentistry on Sinclair and payment is expected in full at each visit.  As a courtesy, if your carrier allows, we will file claims and estimates on your behalf with your insurance company.
Please know that we will prescribe treatment based on your individual oral health conditions and needs and not based on your insurance coverage.
If you have had x-rays taken at a your previous dental office we will have you complete a request for records form that we will send to your previous office in order to have your x-rays transferred.
Children under 16
We ask that children under the age of 16 be accompanied into the office by an adult for each visit.